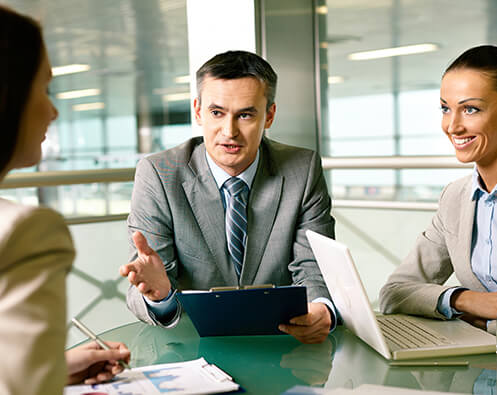 Interviews – Tips For Candidates
Interviews is a part of the communication process and a skill which we all can possess. It is an integral part of the selection process and if done diligently will lead to desired outcome in building the human capital for the organisation. Interviews to be effective needs to be designed in a such a way that it is structured and directed to meet the end objective. Employers and candidates have their own set of onus during planning stage and the key to success is adequate preparation and upbeat about the upcoming session.
For the Candidates :
Candidates many times are caught off -guard by the interviewer during the session as they lack preparation. Assignment of mentors for coaching the candidate is a vital step in the right direction. Following simple steps will go a long way in make it purposeful.
First and foremost do a through research about the organisation, service lines, business model,leadership and its people. It is important for you to reflect on your past and structure your answers accordingly. Research social media (Linkedin) and talk to people in the industry and collate data. Only data speaks and rest are all opinion.
Always reach the venue 20 minutes before the schedule time if it is a personal discussion.
Offer a warm and firm handshake the moment you meet the interviewer/Hiring manager.
Selection process in this technological transformation age is mostly done through skype, video conferencing etc. Please ensure that you are technologically able and ensure gadgets are in good working condition before the interview.
Always quote real time examples in answering the question. Interviewers look forward to scenarios and not interested in theoretical answers.
Be confident and assertive ( in saying "NO" wherever required)
Maintain straight eye contact with the interviewer and make right gestures. It instils positive vibe and interviewer will get to feel that you are confident and engaged.
If it is many to one interviews ( More than one interviewer) then non verbal communication is more important as people watch your body language.
Interviews are all about creating impression and first 5 minutes is key to get the dream job that you are cut out for.
Listen, take a pause, relate before your answer questions. Don't jump the gun.
Talk slowly,clearly and to the point. Don't beat around the bush. It might give a wrong impression and sometimes miss the objective.
Remember hiring managers want problem solvers. Answers to be tuned towards solving problems.Subtantiate the answers with past experience.
Every interview is different. Past performance is not an indicator for future success. Approach every interview differently.
Capitalize the opportunity given to you in asking the right questions to the interviewer.Your questions should always revolve around role and culture . Don't discuss compensation. It is a hygiene factor.
Remember employer will be equally conscious about making the process right. So give your best shot and job will be yours.
Register now and upload your resume at Talent harvest and we will make your career dream come true!!
Need Help in

Staff Augmentation?

Transform Your Career with The Smart Hire
Solution + Higher Job Satisfaction