SAP Practice
SAP Technology stands for Systems Analysis & Products in data processing; it is an Enterprise Resource Planning software and is the world's leading provider of software solutions.
SAP Hana is a high performance analytic appliance – an application that uses in-memory database technology that allows the processing of massive amounts of real-time data in a short time, Hana also process data stored in RAM as opposed to reading it from a disk.
SAP & SAP Hana practice consists of implementation and production support with our experienced and SAP certified consultants across various locations. In addition, S/4 Hana have been added to our main practice including green-field implementation, brown-field implementation, migrations aspects, cloud services, UI setup, Fiori setup and respective support activities.
The SAP system is categorized into various modules which help to structure the business processes of an enterprise according to the tasks that should be performed within the system. SAP experts normally specialize in one or more SAP modules which are integrated with each other, and involve functional, technical or industry-specific activities.
Portfolio Categories
Explore our comprehensive solutions for all business processes across all industries to find the solutions you need to run your business better, faster, and simpler enterprise-wide.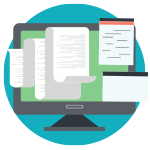 ERP and Digital Core
SAP S/4HANA Cloud
SAP S/4HANA
SAP ECC
Cloud ERP
ERP for Small and Midsize Enterprises
Finance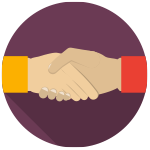 CRM and Customer Experience
SAP C/4HANA
Customer Data
Marketing
Commerce
Sales
Service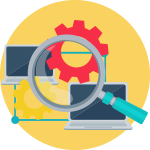 Network and Spend Management
Supplier Management
Strategic Sourcing
Procurement
Services Procurement and External Workforce
Selling and fulfilment
Travel and Expense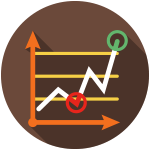 Digital Supply Chain
Supply Chain Planning
Supply Chain Logistics
Manufacturing
R&D / Engineering
Asset Management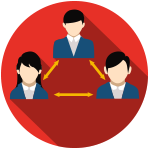 HR and People Engagement
Core HR and Payroll
Time and Attendance Management
Recruiting and Onboarding
Learning and Development
Performance and Compensation
Workforce Planning and Analytics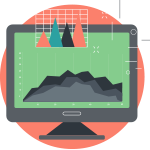 Digital Platform
SAP Cloud Platform
SAP HANA and Databases
Data Management
Enterprise Information Management
Cybersecurity, Governance, Risk, and Compliance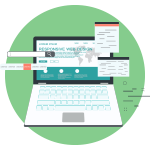 Analytics
SAP Analytics Cloud
Business Intelligence
Enterprise Planning
Predictive Analytics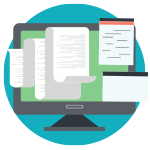 Intelligent Technologies
SAP Leonardo
Internet of Things
Machine Learning
Blockchain
SAP Practice
The following is a complete list of SAP modules.
Technical
ABAP
BASIS & SECURITY
NETWEAVER (NW)
Functional
FINANCE & CONTROLLING
INTEGRATED PLANNING & CONSOLIDATION
PROJECT SYSTEMS (PS)
HUMAN CAPITAL MANAGEMENT (HCM)
BUSINESS INTELLIGENCE (BI)
MATERIALS MANAGEMENT
SELLING & DISTRIBUTION
PRODUCTION PLANNING
QUALITY MANAGEMENT (QM)
PLANT MAINTENANCE (PM)
PRODUCT LIFE CYCLE MANAGEMENT (PLM)
CUSTOMER SERVICE (CS)
CUSTOMER RELATIONSHIP MANAGEMENT (CRM)
SUPPLIER RELATIONSHIP MANAGEMENT (SRM)
ENTERPRISE PERFORMANCE MANAGEMENT (EPM)
Industry – Specific
IS – ENVIRONMENT, HEALTH AND SAFETY
IS – UTILITIES
IS – RETIAL
IS – AUTOMOTIVE
IS – BANKING
IS – OIL & GAS
IS – INSURANCE
Need Help in

Staff Augmentation?

Transform Your Career with The Smart Hire
Solution + Higher Job Satisfaction